I started this blog post on the very first day of YoastCamp (23 august 2019). Don't ask me why it took this long to actually post it. To clarify, YoastCamp is the name for our team building event of the Yoast Support team.
Day 1, Friday
Today, Friday 23 August 2019, started at 4:50AM for me when I started my 3-hour long drive to Wijchen, where the Yoast headquarters are located. I feel fortunate to be so close to it, while most of my colleagues need more than a day to get here. To give you an idea, my colleagues are located in the US, Mexico, Venezuela, Nigeria, the Philippines, Nepal, Romania, Bangladesh, The Netherlands, Spain, and Italy.
The first day was a working day in the office for me, while everyone was still traveling. Late afternoon I went to the hotel and finally met them in person, after seeing each of them for a long time on our weekly meetings.
We shared dinner on our first evening together. We had a few recommendations from the team and went to Bistro de Bok…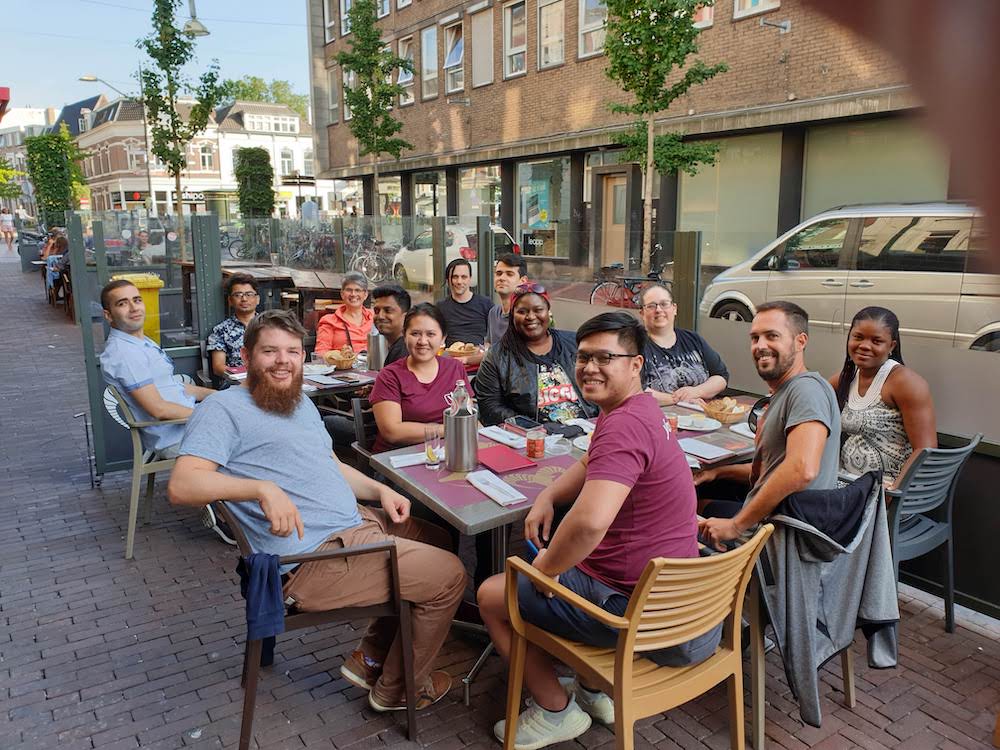 Day 2, Saturday
Saturday was chill. We had nothing planned except drinks and dinner late in the afternoon, on a pancake boat no less! In the morning I had a client meeting from my hotel room and after that, a few of us went into town for some sightseeing before we went back to the hotel.
We went for a drink first and then had dinner on the Pannenkoekenboot. Nice 75 minutes boat trip on the Waal, but in my personal opinion, it was very busy and way too hot. After some pancakes, we had some nice views on the deck.
Day 3, Sunday
Our first day off. Most of us decided to visit Utrecht. Angelia, Laura and I decided to go to Wijchen, the town where the Yoast offices are located to attend the 6th edition of the Jazz & Wine event.
We enjoyed the music in the city center, did some walking and had a soda or two on the main square, where 2 bands played.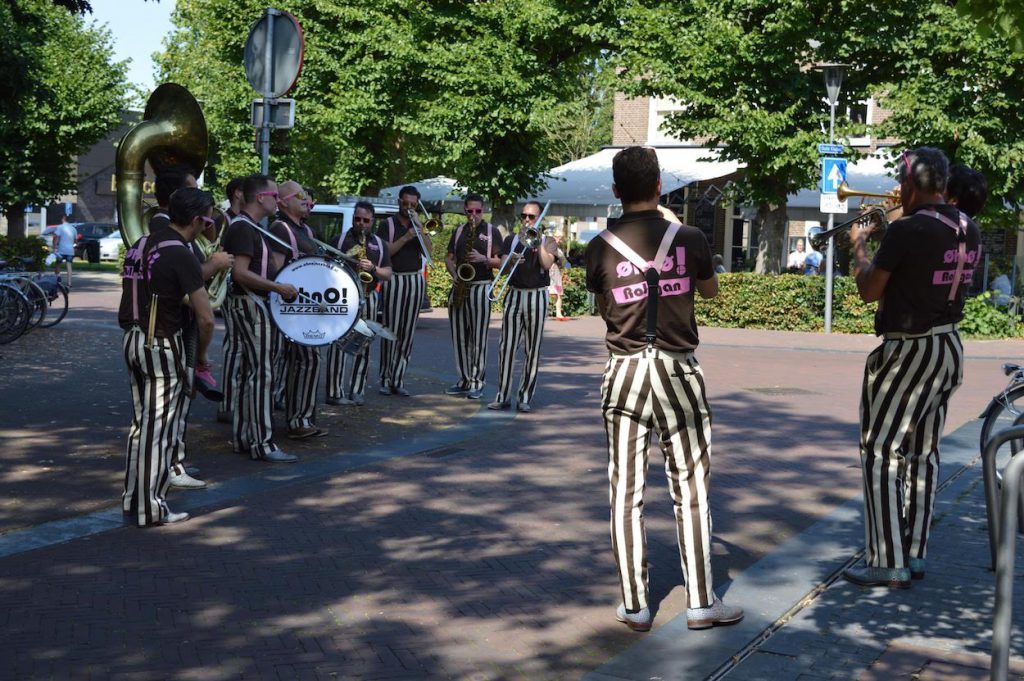 It was so hot we didn't stay until the very end.
Day 4, Monday
Our first actual workday has arrived. We all got a public transport card from Yoast so we were able to go to offices in Wijchen by train, which only takes twelve minutes from Nijmegen.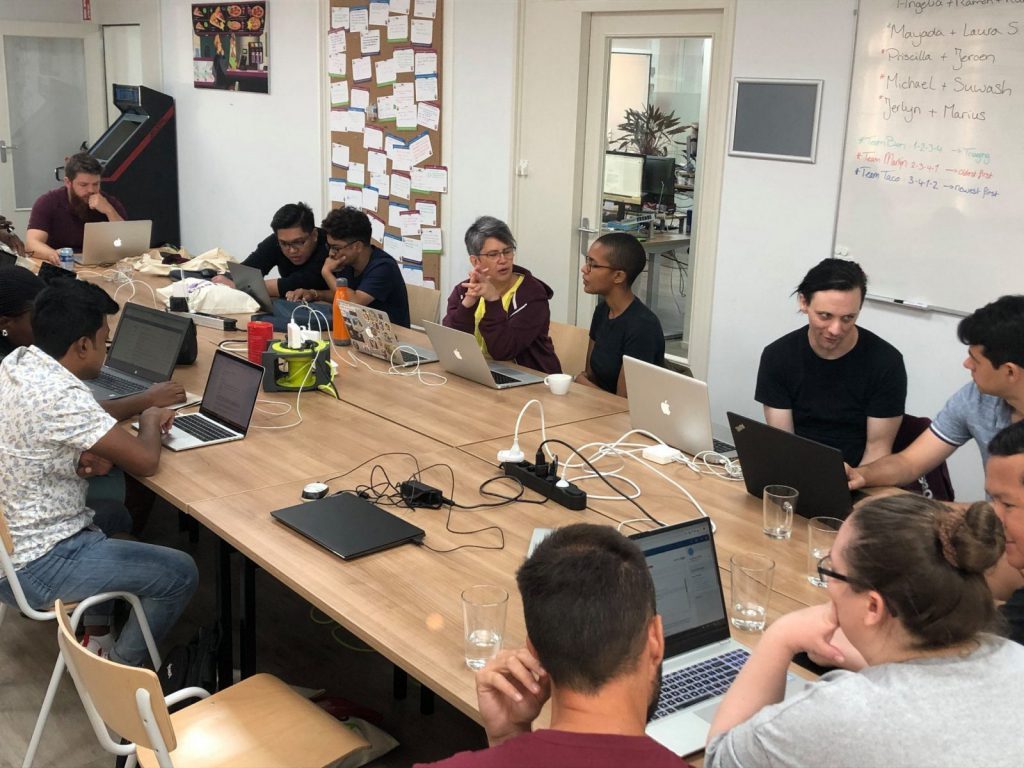 The first working day was amazing. In the morning, we did a tour of the Yoast buildings to meet all of our colleagues. After that, we had some training, some working hours and lunch with the full team.
In the afternoon, we had an amazing history tour in Nijmegen with a very nice guide followed by an Italian restaurant for dinner. ????
Day 5, Tuesday
On Tuesday we had a day off. The bigger part of our group visited Amsterdam while Mabel, Michael, Rumejan and I went to the Efteling, a theme park in The Netherlands where I had never been before. We had a great time!
Day 6, Wednesday
Wednesday was a working day again at the office. We all received some presents. A Yoast shirt & hoodie and some other gadgets before we started working on the ticket queue. A nice start of the day.
After a few hours of hard work, we did a tour in Wijchen and visited the castle, followed by dinner in Zaal 4. At the dinner, three of my colleagues, Angelia, Rumejan, and Ramon, received a nice present for their 5-year anniversary at Yoast. (sorry, lacking a picture here)
Day 7, Thursday
Another day at the office where we had some training to optimize our workflows and written skills. After lunch, another activity was planned. This time we went to Museum Orientalis. I'll quote their website to explain what that is:
Welcome to Museumpark Orientalis – Heilig Land Stichting! Here the colourful world of Judaism, Christianity and Islam comes to life. Architecture and nature meet in this museum, which stretches out over 30 hectares. Experience different cultures and religions in an educative and playful way in our Jewish and Arabic village, our desert and Karavanserai, and our Roman city street.
We had a very good guide explaining all the things related to the different religions which I found very interesting. I do recommend visiting this place when you are in The Netherlands! After the tour, we had barbeque there. It was so good!
Day 8, Friday
The last workday at the office before we all travel back. We worked very hard on emptying the ticket queue and ended our week with the borrel. Drinks and some appetizers with all of our colleagues. I'll let the pictures speak for themselves.
Quotes
I have just a few quotes I do remember vividly…
This isn't water at all

Mazedul, when he drank Spa rood (sparkling water)
The other chicken

Made this one myself, when I forgot what the translation was for kalkoen (turkey)
Last words
YoastCamp was a week full of joy, work hours, training, jokes, team building activities, adventures & lots of laughs and so much more. I cannot thank my other colleagues for organizing this event enough! It has been an amazing experience and it went all so smooth! Looking back at this post and all the pictures, it puts a smile on my face!
Learning about each other cultures, hobbies, thoughts, and experiences were a game-changer for me. I enjoyed every single minute. I must say that even when I'm working from home now, I still feel that personal connection with all of my colleagues. I do recommend all companies that work remotely to organize this kind of event. This makes your team so much more efficient and better, in all aspects.
Thanks, Yoast!