As this blog post is a recap of my experiences here in the UK, I thought it would be a good idea to write this blog post in English rather than Dutch. This is my first English post, so please bear with me as it's not my native language.
My trip to the United Kingdom is my first real travel to the other side of the North Sea. I've been in the UK only once before with a bus trip straight to Manchester for a Champion League game, but haven't seen that much of Manchester that day, to be completely honest…
My trip to Brighton started early in the morning on Thursday the 16th as Monique Dubbelman and Jacob van der Wel picked me up just at my front door. It's been a pleasure travelling with them and I want to thank them once again for being so polite and generous!
Speaker Dinner
All speakers, organisers and volunteers get together at a social dinner. For WordCamp Brighton 2018, that was due on Thursday night. It was nice to see a few familiar faces, but most of them were new to me. I also had the chance to meet Anwen who lives in Hove, just next to Brighton. After dinner and a few drinks, we walked back to Hove. We planned to go by bike the next morning around 7AM.
Friday, the first WordCamp day.
I love to volunteer at WordCamps, and Brighton was no exception. My first task was being a Workshop monitor in the Carey Room. The sad part was the limitation on the attendees, which had to register beforehand. I had to say no to a lot of people.
After a nice vegan lunch, I had the afternoon free and joined some talks in the Auditorium and had lots of fun in the gaming room where Gamingretro-bution was an official part of the WordCamp. It's so nostalgic to play games from your youth back on the original consoles. I felt like a teenager again! Thanks to Chris and Kat for the awesome time!
Saturday
Time flies when you're having fun. I had a double shift on Saturday, first as an Auditorium door guard and then at the registration booth in the afternoon. I talked to some sponsors, met a few people from Pragmatic and played a very nice game 'WordCamp Conga' at the 34sp.com sponsor booth.
Talks I saw:
The 'How I use WordPress to support the mental health of 11,653 children' talk from Neil Gilmor.
Lightning talk from Marieke van de Rakt, 'What is important in SEO in 2018'.
'Together we can #PressForward', by Dan Maby. Where he openly discussed about the challenges of running an online WordPress business.
Afterparty
Before you know it, the WordCamp is over. After two full days of presentations, volunteering, workshops and networking, it was time for a party. The #WCBTN organisers definitely know how to throw a party. Good food, lots of candy, glitter (which I'm happy I didn't use), music and drinks.
The afterparty took place at Patterns, a cool pub close the Brighton Pier.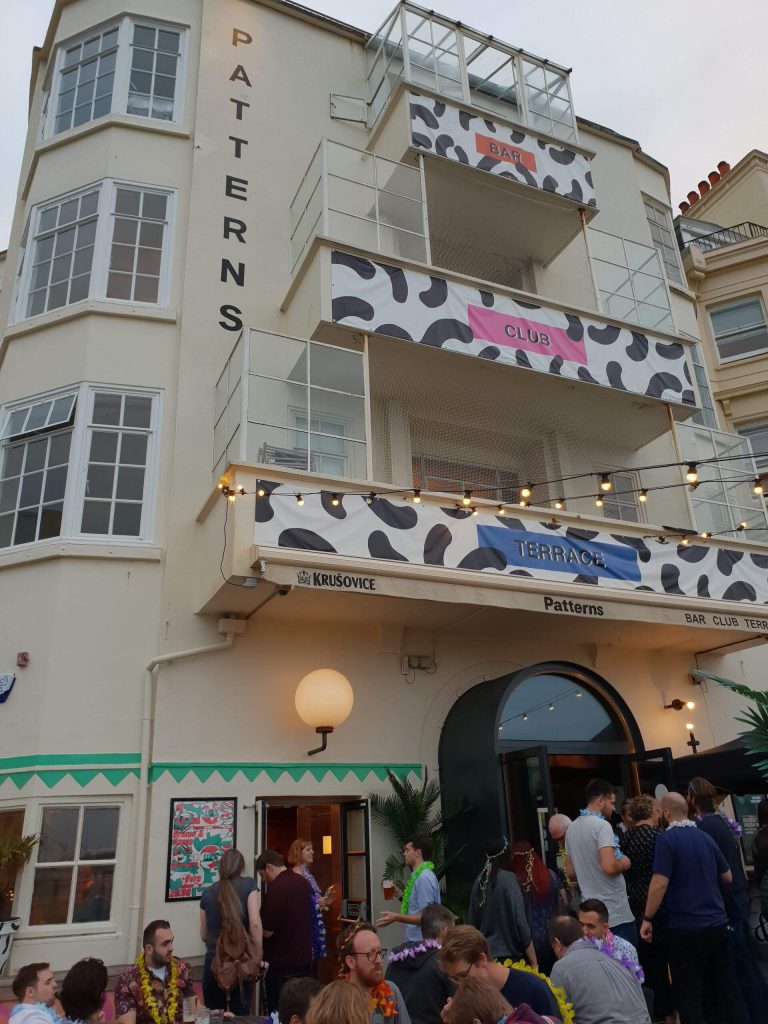 Sunday, contributor day
As I was already tired from the last couple of days, I didn't stay very long at the afterparty. I needed my hours of sleep to be able to attend the Contributor Day on Sunday.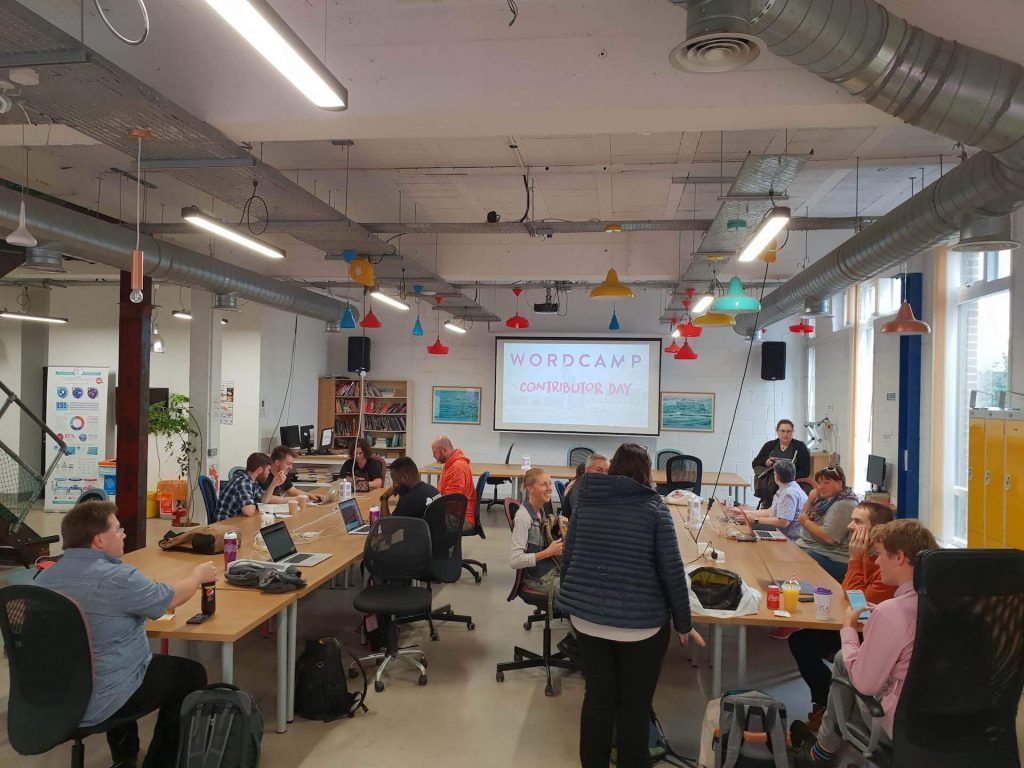 I worked on the support team, solving topics on the forums where people around the globe ask for support. I also translated a few meta projects in my own locale nl_BE.
After the contributor day, we headed out for a last couple of drinks and decided to go for a Mexican dinner. It wasn't my most favourite food, as there was way too much coriander on everything… :'(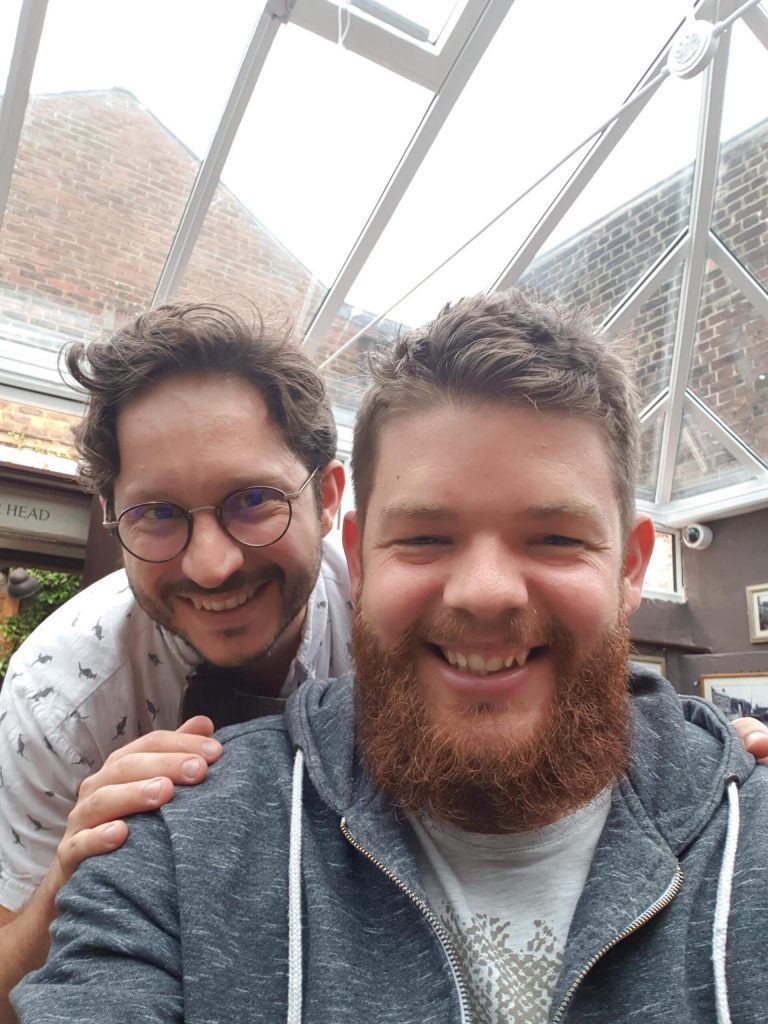 Monday, the day after
I was only getting back to Belgium on Tuesday, so when I booked my Airbnb in Hove, I saw Experiences as a new feature. The first image seen in there was this mountain biking experience. I couldn't resist.
The host, Colin, was an amazing guy with a passion for mountain biking which showed us around on the hills on a tour called Devils Dyke.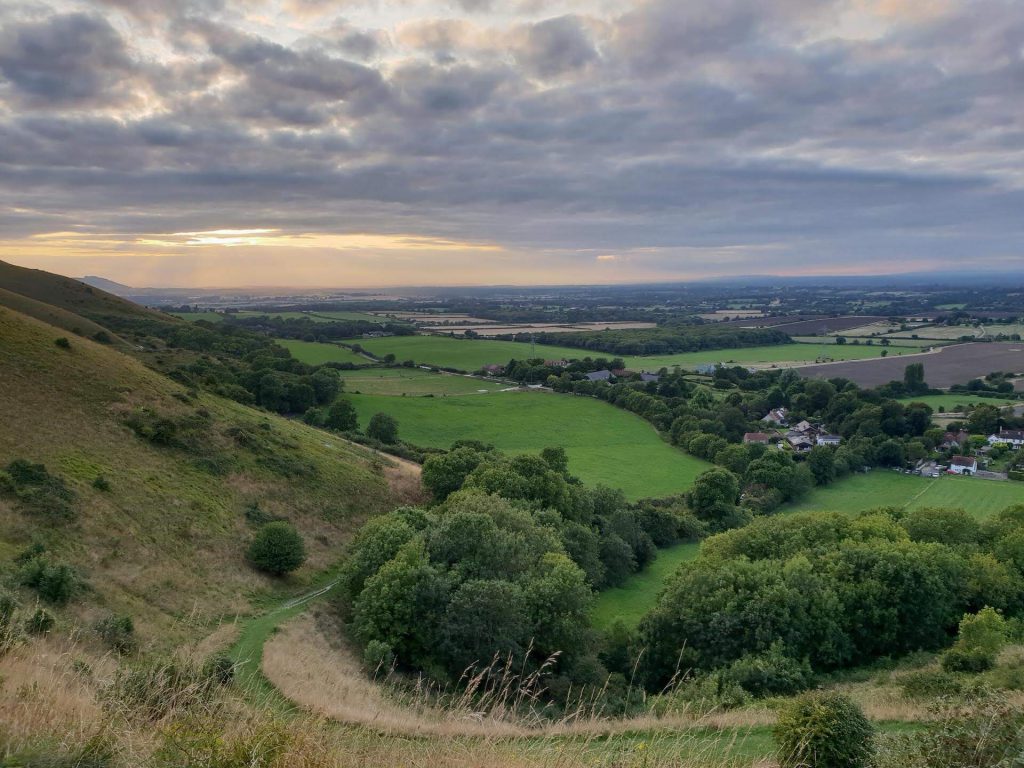 Tuesday, getting back to Belgium
I left my Airbnb in Hove early in the morning to get to the Brighton Station.
I had planned having a few spare hours in Londen since I had never been there before. I left my luggage in the station and went for a few hours walking downtown.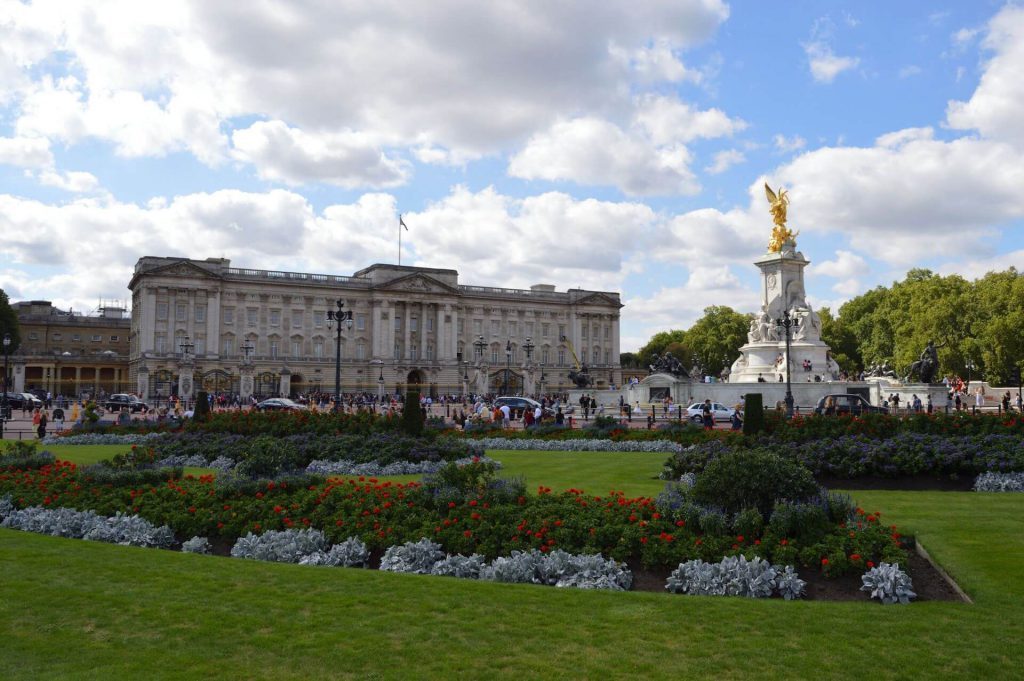 Conclusion
I had a very good time in Brighton/Hove. An excellent and smooth WordCamp with a very sweet organising and volunteer team. I was sad to leave.
I hope to make it to next year's edition.