It's been almost a week since I got back home from my first time in Berlin, Germany. Let me recap my journey and experiences at the biggest WordCamp to date.
Journey by train
Few months back I decided to go by train. This means I would travel over 9 hours to get to Berlin, which seemed okay-ish to me, since a train trip allows me to work, read and listen to podcasts. I must admit 9 hours is a long time.
I also decided to start my travels very early in the morning to get in Berlin by noon, which means I left my hometown at 4AM, which was way too early…
During the last hours, travelling from Cologne to Berlin, I got a call from my mom. Bad news… My last grandparent, Maurice Rotty † passed away during that night in his sleep. A peaceful way to go but so unexpected, later that day I got to know the funeral was on Tuesday the next week, I did not have to get home early.
I arrived on Tuesday and went into the city. I checked my Twitter and saw Pierre was going to do a guided tour underground about the Berlin wall. I agreed and joined him. It was a very nice tour and lots of stories on how people escaped and grave tunnels under the wall.
After our tour we went for a drink and decided to split ways for the evening. I joined three other friends for Asian food and enjoyed the company.
Wednesday
Today is the day my friend Marcel Bootsman should arrive in Berlin after his insane walking trip to Berlin, starting from his hometown close to Rotterdam, The Netherlands (+730KM). I went into town for about an hour or two but made sure to arrive on time at the Estrel hotel to welcome him!
After a little more and more people arrived at the Estrel Hotel, including my friends and colleagues from Yoast. We had some drinks in the Beergarden just in front of the hotel, before we went to grab some food.
Thursday, Contributor Day
Finally, the first day of the conference. I was expected to be there at 7:30AM for my first volunteer shift and was scheduled to work at the Registration Desk. Welcoming our ~600 attendees to the Contributor Day. It was hectic at first, caused by no dedicated WIFI channel and 2 defective printers (they weren't outlined as they should have), but after a while everything was running smoothly.
When my shift was over, I joined the Polyglots and Community table to contribute. I met some new contributors and some people I have been working with for some time digitally, for the first time in real life. I guided two new contributors into how WordPress is translated and which tools are useful while translating. It's always cool to see new people contributing!
At 4PM we, the volunteers and organisers, did an orientation tour in the hotel to know where everything was so we help out attendees. Later that day we had the Social Dinner for all speakers, sponsors, organisers and volunteers at the Spreespeicher event location.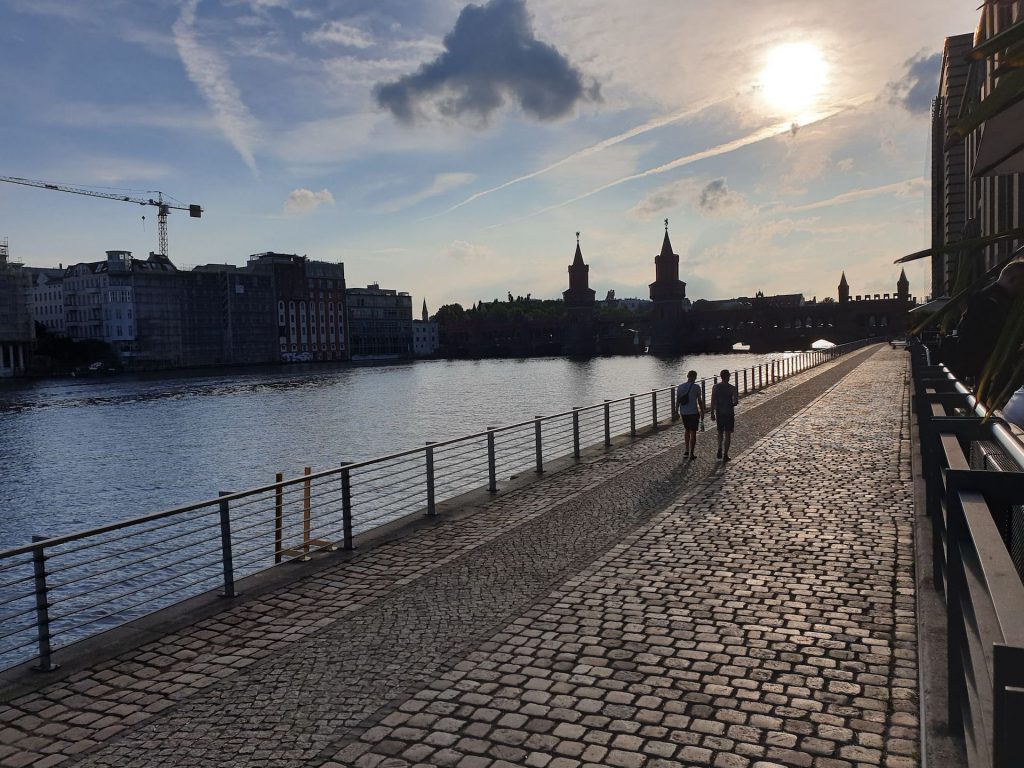 Friday, day one.
The first day was amazing, what a venue, what a vibe it had. I had the oppurtunity to see some talks in the morning, including the talk of Jenny Beamont and Omar Reiss. In the afternoon I attented the keynote of Matt Mullenweg, the co-founder of WordPress. The afternoon was quickly over, helping out at the registration desk, chatting with friends, both new and old and having a blast.
We, as in the people from the Belgian WordPress community decided to get dinner together to socialize and talk about the conference, but also about the future of WordPress Belgium. There might be a third WordCamp in Belgium in 2020. Keep your eyes open.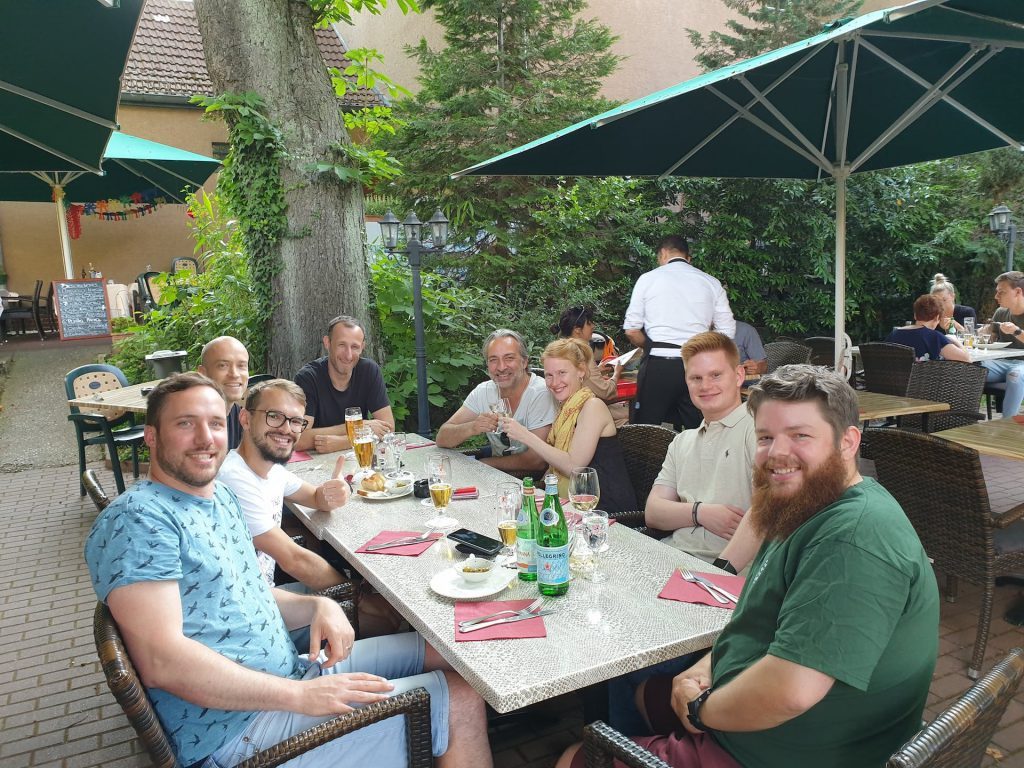 We went to an Italian restaurant and had an amazing time, talks to all who was there.
Saturday, day two.
Time flies fast, really fast. Last day already. I did not have any volunteer shift on this day so I attended some talks. Including the one from Marcel, where he explained why he did his walking tour to Berlin and why he decided to fund DonateWC, a foundation which allows people who can't afford to attend a WordCamp to help financially. It was both emotional and amazing to hear him. The total amount of his fundraising ended above 8500 euro's!
Marcel got his own Wapuu (WordPress mascotte) and a unique medal from Ines, the founder of DonateWC.
Afterparty
The afterparty was, for me, short. I was way too tired after these days. I did enjoy the eighties DJ but was mostly outside, because of the temperature inside.
On Sunday, I went back to the Estrel and chatted with some WordPress people and had a lovely lunch and dinner both in the Estrel(same restaurant, other dish). It was very good food.
Conclusion
WCEU 2019 was my third WordCamp Europe after Paris in 2017 and Belgrade last year. I had a blast seeing friends again and meeting new ones and I was able to see more talks than I did in the past editions. I most definitely want to attend WCEU in 2020 again!
Thanks Berlin,
Thanks organisers,
Thanks other volunteers,
Thanks attendees.
See you in Porto, Portugal in 2020.